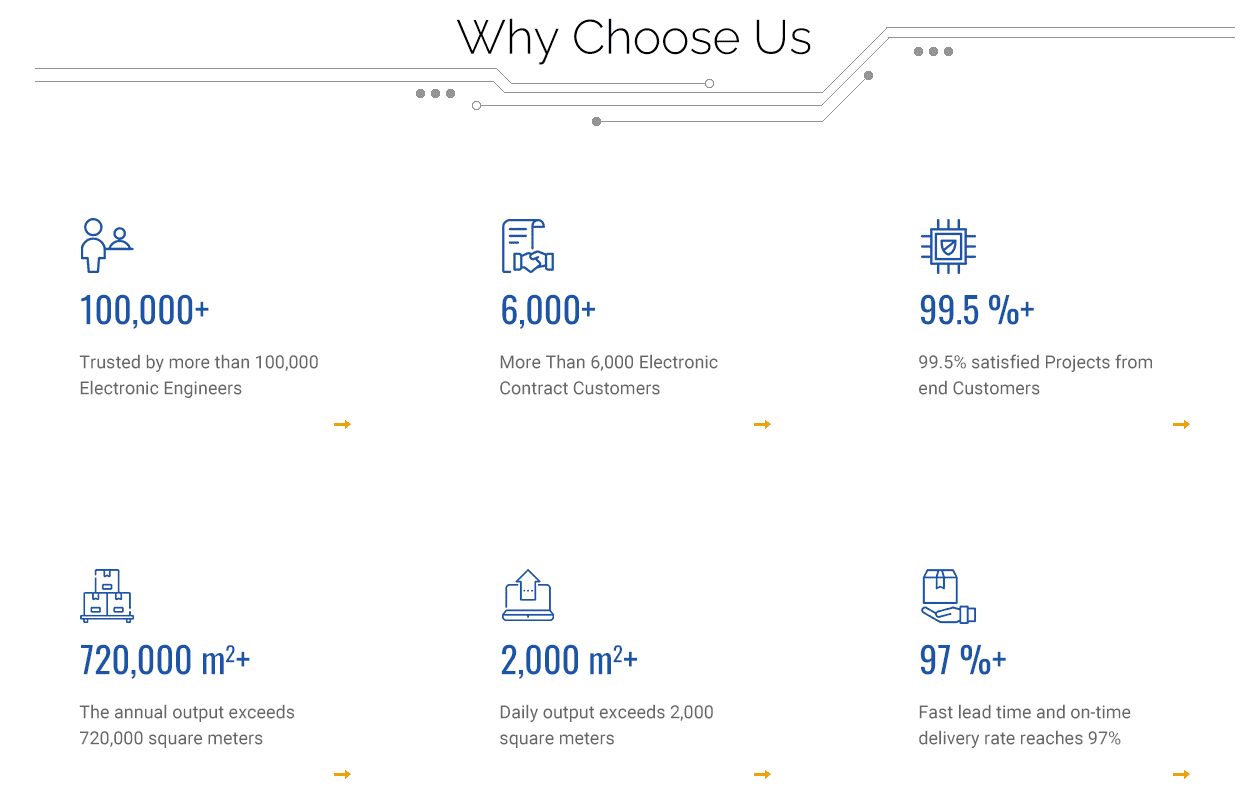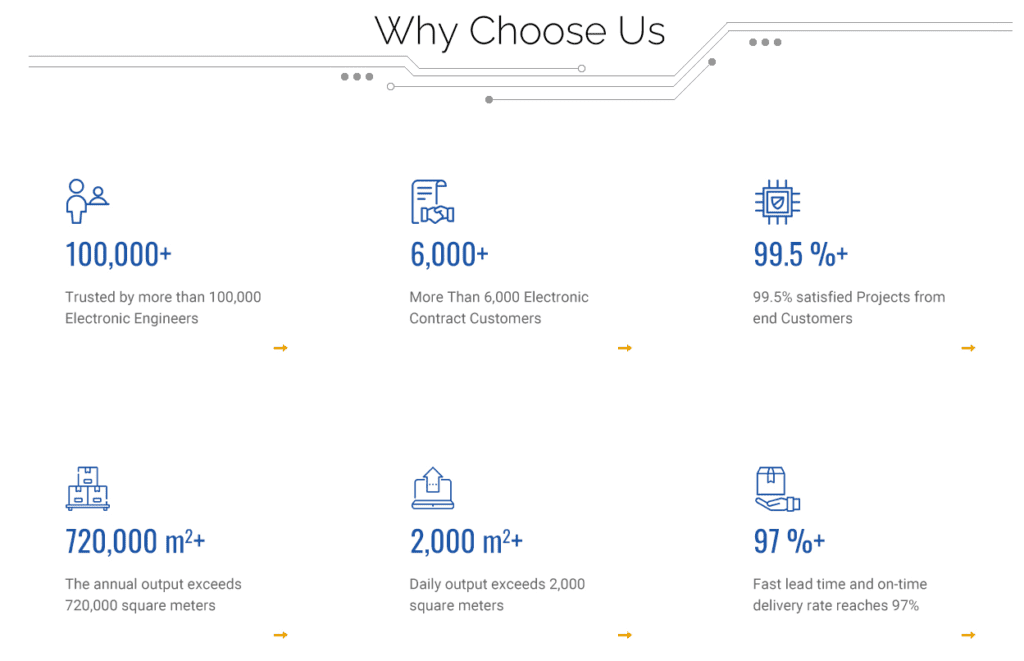 Always pay attention to customer needs
Respecting the customer and satisfying the needs of customers is the prerequisite for Xiaoming's survival. By establishing a set of customer service-centric management
System, increase investment in technology development, internal construction to improve staff quality, etc. to meet all customer requirements.
Have a high-quality team
Ninety-five percent of employees have college degree or above from regular colleges and universities, and 80% have more than 4 years of PCB design experience.
The case system is summarized and the staff training is routine to ensure the continuous improvement of the team's technical level。
Comprehensive technical advantages
Have experienced PCB design experts, EMC experts, and SI simulation analysis experts
Quality Assurance System
After years of experience summarizing, Xiaoming has created a complete set of implementation procedures for conventional PCB design, SI analysis, and EMC projects, as well as review specifications for various products.
Professional project design team
A more detailed professional PCB design group such as the mobile phone PCB design group, the notebook PCB design group, the high-speed backplane design group, and the Marvell series chip product PCB design group have been established.
Keep to the design plan
Before the design starts, help customers discover design requirements, improve design information, and fully communicate to avoid repeated modifications; engineers can make appointments for on-site service, face-to-face communication, or multiple people to design in parallel, making impossible delivery possible。
Close-fitting service
Set up an account manager system for each customer, let the design project have a dedicated person to interface, and let the person most familiar with the customer's product take up the design work.
Reduce customer development costs
By reducing the customer's development cycle and the number of developments, the total cost of the customer's actual development is minimized, thereby reducing the cost of the product.
Design/plate making/welding/material one-stop
One-stop service with full-process integration, 15 years of high-speed PCB design experience and perfect combination of board manufacturing, soldering, and material supply, to assist customers in all aspects from principle solutions to product launches.
Service awareness
We are willing to grow and grow together with you.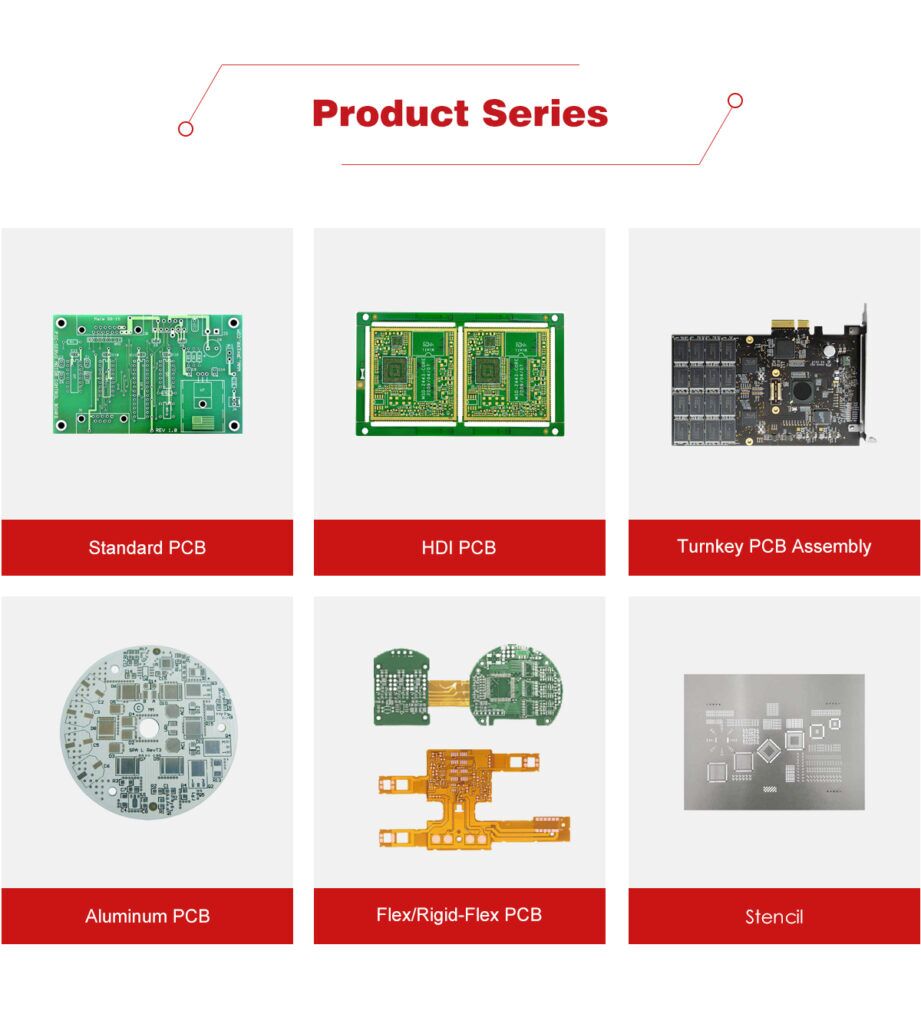 What is An Aluminum PCB?
Aluminum PCBs are known as printed circuit boards that have a conducting material in them. They are manufactured for the first time in the early 70s. After their development, they become the most popular and demanding universal aluminum PCB of the time. At early stages, they were used in Amplification Hybrid Circuits. But now in the present situation. They are widely used on larger scales. Now it is necessary to have some knowledge about Aluminum PCB, and what role they are playing in our community?
Designing of folding and non-folding printed circuit boards are different from each other. Generally, they are customized to meet the requirement or needs of the customer. They are made on the demand of the customer or client from its base to the printed circuit board. Their thin layer base is made with the well-known base material that is ceramic fiberglass or plastic substrate. Whereas, aluminum PCBs are extremely useful in many different applications. They are excellent thermally conductive PCBs and perfect electrical insulation. It has a highly conducting metal base which delivers great performance.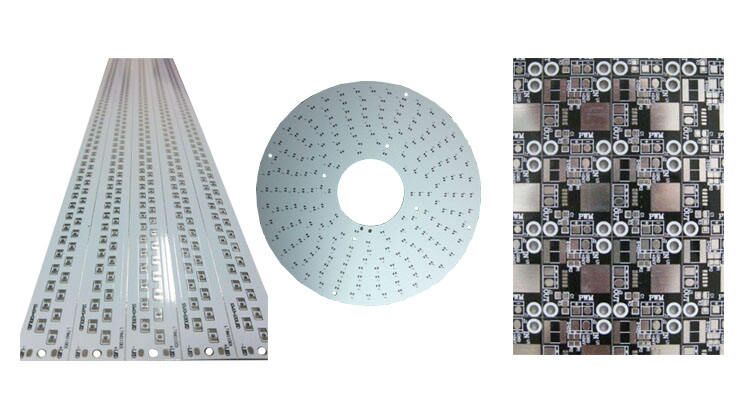 How Aluminum PCB is made?
Aluminum PCBs are made up of conducting metal base seals, that are covered with the printed circuit layers. Mostly, alloy plates are used, and alloy of silumin, aluminum base, and magnesium are used in their composition. Aluminum PCBs offer an excellent machining performance, high electrical insulation, and high thermal potential. They are slightly different from the printed circuit boards in their structure. But there is a great difference in their performance ratio.
Aluminum PCB made by Thermal Insulation Layers:
Thermal insulation layers are made up of ceramic polymer. These layers play a very important role in modules of aluminum PCBs. The ceramic polymer has viscoelastic properties and great thermal resistance. It also protects the aluminum circuit board from any mechanical and thermal stress.
Base Layer:
In Aluminum PCBs, the base layer is made up of an aluminum alloy substrate. These aluminum PCBs great choice for through-hole technology.
Circuit Layer:
The circuit layer of Aluminum PCBs is made up of thick copper foil. Generally, PCB manufacturers use copper foil in the production of Aluminum PCBs ranging between 1 to 10 ounces. The heat produced by the electronic components is absorbed by the dielectric insulation layer. Whenever current passes from the circuit all the produced heat is transferred to the aluminum layer to get absorbed. All the printed circuits which have improved thermal resistance will increase the lifespan of the electronic product. Experienced manufacturers offer you reliability, superior protection, and heat mitigation.
Why does Only Aluminum PCB is used in the Circuit board?
Aluminum is highly used in circuit boards due to its property of transferring the heat produced by the multiple components of the circuit board. The aluminum core does a great job in the circuit boards. It reduces the risks caused by the production of heat. Aluminum core has higher durability than any other metal and costs low with greater durability, it is another reason for the use of aluminum in the circuit boards. Aluminum gives durability and strength to electronic products which are lacking in fiberglass and ceramic bases of circuit boards.
Structural analysis of an Aluminum PCB:
Aluminum printed circuit boards have nearly the same structural characteristics as FR4 printed circuits. The basic structure of Aluminum BCP has four layers. It is made up of copper foil, an aluminum base membrane, a base layer made up of Aluminum, and has a dielectric layer.
Copper Foil Layer:
Unlike ordinary CCLs, Aluminum PCB has a thicker copper layer. Thicker copper layers mean that it has greater capacity for the current to pass through them.
Dielectric layer:
The dielectric layer is highly thermally conductive. Its thickness usually ranges from 50 micrometers to 200 micrometers. It has very low thermal resistance so it is perfect for its application in aluminum printed circuit boards.
Aluminum Base:
The Aluminum base layer is made up of Aluminum substrate PCB. It has high thermal conductivity and has a selective membrane on it. That also plays a defensive role by keeping the outer side of the aluminum membrane safe from any damage like scrapping or etching. It has two types. It is either less than 120 degrees or greater than 250 degrees.
Types Of Aluminum PCB:
Aluminum PCB is in the greatest demand of power and LED converter companies. These companies are the largest users of the aluminum PCB. Up to some extent, nowadays in many automotive and radiofrequency companies also utilize aluminum PCB. Single-layer PCB is highly demanded in such an industry due to its simple structure. It is widely used in such industries.
Through-Hole Aluminum PCBs:
For highly complex structures, a single aluminum layer can form the major core of the thermal structure with multiple sides. For the manufacturing of the through-hole aluminum printed circuit boards, the aluminum is drilled firstly. A dielectric is used in the backfilling of the hole before starting the lamination of the thin board. With the help of thermal bonding material, the sub-assemblies or the thermal materials are laminated to the aluminum sides. After the completion of the lamination process, the whole assembly is then drilled to look like a multilayer printed circuit board. To make them electrically insulated the plated through holes passed through the aluminum clearances.
Flexible Aluminum PCBs:
The flexible dielectric is a new development in the IMS ( Insulated Metal Substrate) materials. These materials have polyimide resin and ceramic fillers and offer greater flexibility, thermal conductivity, and electrical insulation to the circuit boards. When utilized with highly flexible aluminum materials, the printed circuit board can get rid of expensive items like connectors, fixtures, and cables. Although they are flexible materials, they can be bent at any angle and stay in place for a lifetime. The flexible aluminum PCBs must not be used for applications requiring the frequent flexing of the materials.
Hybrid Aluminum PCBs:
RF printed circuit boards are the best applications of aluminum PCBs. A single reason behind their application is because, they provide higher thermal performance, most especially when it is used in a standard FR4 product. Hybrid aluminum PCBs usually entail the separate processing of non-thermal materials. Then, it is applied to a thermal material having a base made of aluminum. The binding here offers rigidity and strength to the aluminum PCBs in an electronic product. It also plays an important role in the dissipation of heat. Here is another advantage that you can bond a thermal material with one that is non-thermal. Why this is so is because its thermal conductance is great. Also, concerning production, it costs less. When manufacturing hybrid aluminum printed circuit boards, there is no need for any assembly or heat sink. They can be manufactured very easily with any heat sink.
High Conductivity Aluminum Circuit Boards:
You can make use of high conductivity aluminum PCBs in manufacturing equipment requiring high power input. The characteristics of Aluminum ensure that it fits perfectly to these applications' usage. This aluminum type can either be in double or single layers printed circuit boards. This depends on your usage of the PCBs.
Aluminum Nitride Ceramic Printed Circuit Board:
This aluminum substrate PCB material is widely used because it can have high thermal conductivity. When this is combined with a high dielectric strength coupled with the low expansion, then you will produce a PCB that stands out.
This PCB can be applied while producing high-power ICs, sensors, aluminum PCB for LEDs, as well as other components. Several benefits come with using the aluminum nitride ceramic printed circuit board. These include its high temperature of operation, strong dielectric, low coefficient of expansion, and smaller size of the package as a result of integration. The application you are making use of, as well as your desired design, will determine if you should print your circuit using silver or copper. Once again, you may have a double or single-layer aluminum nitride board.
Why Should You Buy Aluminum PCB Board?
Environmentally Friendly:
Aluminum is non-harmful and recyclable. Assembling aluminum is likewise helpful for saving energy because of its simplicity of get-together. For printed circuit load up a provider, utilizing this metal keeps up the health of the earth.
Heat Dispersal:
High temperatures can make seriously harm hardware, so it is smart to utilize a material that can help disperse heat. Aluminum can move heat away from the vital segments, in this manner limiting the hurtful impact it could have on the circuit board.
Higher Strength:
Aluminum gives quality and strength to an item that epoxy glass fiber or ceramic bases can't. Aluminum is a strong base material that can diminish unexpected breakage during assembling, taking care of, and regular use.
Lightweight:
For its extraordinary strength, aluminum is a shockingly lightweight metal. The aluminum base includes strength and quality without including any extra weight.
Why is EuropePCB Your Best Choice for Aluminum PCB?
EuropePCB is a notable manufacturer with regards to aluminum PCB manufacturing and PCB assembly. We have a well-prepared staff, a committed R&D group, and a cutting-edge setup. This enables us to flaunt large-scale manufacturing ability. We give premium quality for aluminum PCB that will meet all your requirements. We can likewise produce uniquely designed aluminum boards according to your needs. Don't hesitate to connect with us in case you have any inquiries or if you need an estimate for aluminum Boards.